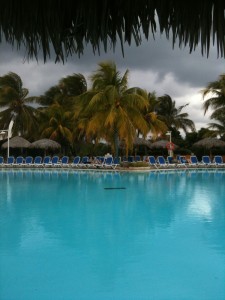 Under usual circumstances, I'd sit and contemplate the resolutions I made & the challenges I set myself last year, to see how well I'd fared. As it stands, so much has changed since last year that it's almost irrelevant.
Last year was a catalyst, a year of ideas, a year of plans and a year of hard work. By August I realised I had to take drastic steps if I was ever going to move my career forwards. In the midst of summer I was trying to decorate my house, plan my wedding, keep up with blog & podcast and make decisions as to how to take the next big step. I guess I'm one of those people who thrive under pressure.
So it feels slightly odd that all the hard work, planning & ideas of 2010 are resulting in the bounty of 2011. On 8th January, 6 days ago, surrounded by my friends & family and in the most joyous of fashions, I married my boyfriend of 7 years. I am so very grateful to the people who made the day so very special, you know who you are!
Next, on the 31st of January, I will start my new job in London, working as a developer for the amazingly forward thinking startup, MOO.com. The mixture of excitement & trepidation that accompanies starting a new job is deepened by the excruciatingly long build up, yet lessened by the happiness of last weeks occasion. All I can do now is live in the moment.
Right now I'm sat by the azure pool of our gorgeous hotel complex on the pure paradise that is the island of Cayo Coco, Cuba. Surrounded by swaying palms, sipping rum cocktails and enjoying nothing more than the simple company of my new husband.
Here is to the future, here is to 2011. I wish you all health, happiness & a happy new year!