I apologise for documenting such a personal event on what is for all intents and purposes a technical blog, but I can't resist the opportunity to share my happiness with the world. After all that is what a good wedding is all about - sharing and celebrating a union with family, friends, and the world!
This post will be mostly photos, however there are a few special people who I want to thank for their contribution. Warning! This is a soppy, heartfelt post - full of love and linkjuice :D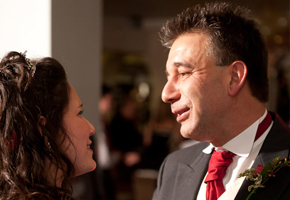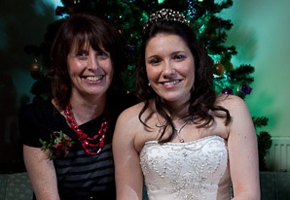 I know they don't always think so, but my parents are both truly amazing and special people. They both helped to make my wedding day both perfect & very enjoyable. I love them very much.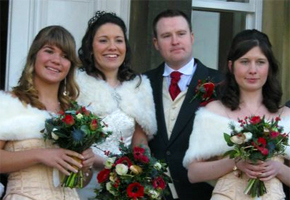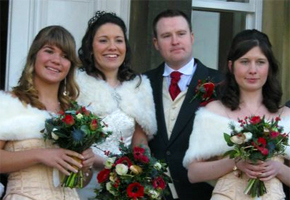 My two sisters did a fabulous job as my beautiful bridesmaids. My three best girlfriends from school turned up, completely unplanned, in the same colour dresses. This was just one of the things that made the day very special, and they did great as my accidental bridesmaids - totally got the partay going on!

ExplicitWeb FTW! It meant an awful lot to me to have both John & Rob at my wedding - plus they're even more fun in the flesh than they are online ;)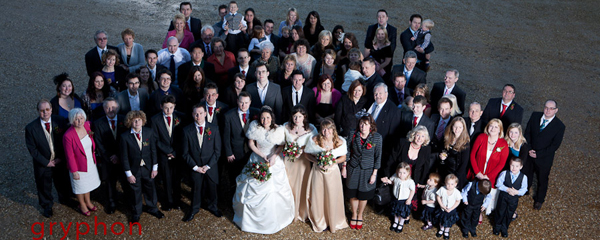 It's an amazing feeling to look around a room and see so many people you love. Our friends and family are all special to us, and we are so grateful to everyone who came for making the day such a happy occasion. We really enjoyed ourselves, and we hope they all did too.

It's impossible to pull off a good wedding without the right people in the right places. The staff at our venue, Horthorpe Hall were absolutely fabulous, so helpful - nothing was ever a problem and despite us buying a package there were no hidden costs. As well as the venue & the venue staff, It's a Gas provided balloons at the very last minute, and were very nice about it!

I also want to say a big thanks to Rob Redman from Pariah Studios for painting our cake toppers - we loved them :D Wayne Davies, our DJ from CW Entertainment didn't put a foot wrong with the music, and the slideshow of photos from the day he did during the buffet was A-M-A-Z-I-N-G! Ed the videographer did a wonderful job on the day and I literally cannot wait for the final version of the video - the first edit is fantastic.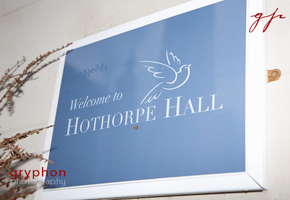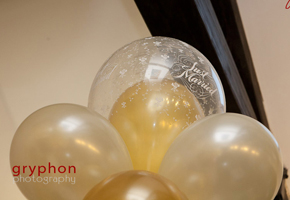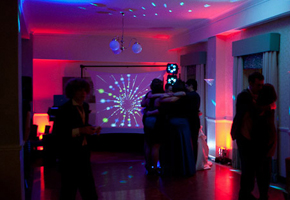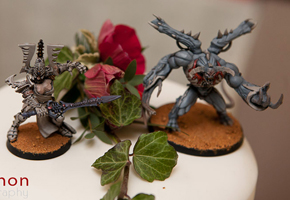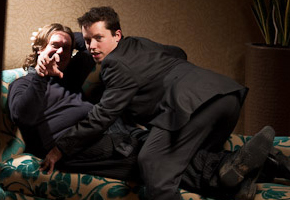 Finally, my photographers Alex & Chris from Gryphon photography have done a brilliant job. They kept the photo sessions short like we asked, and have captured the atmosphere of the day perfectly. A lot of the photos in this post were taken by them and I really hope they don't mind I've butchered them a teeny bit for this post.
Last, but never least, I want to thank my wonderful husband David. He put up with all my Bridezillaness on top of my normal kinda crazy and STILL married me. The bride doesn't get to make a speech, so this is my chance to say: You are my knight in shining armour, and I love you more than words in a blog post could ever express.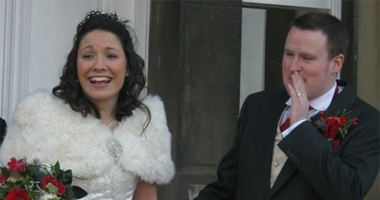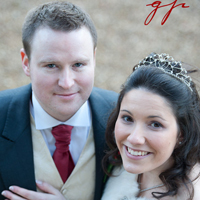 Fin.