The *official* switch-over
I've spent the majority of the last year of my life building a blogging platform. This has lead to some folk asking why my old blog & homepage 'erisds.co.uk' continued to live on WordPress. It's a sensible question - why should anyone else use our platform if we aren't willing to?
Blogging elsewhere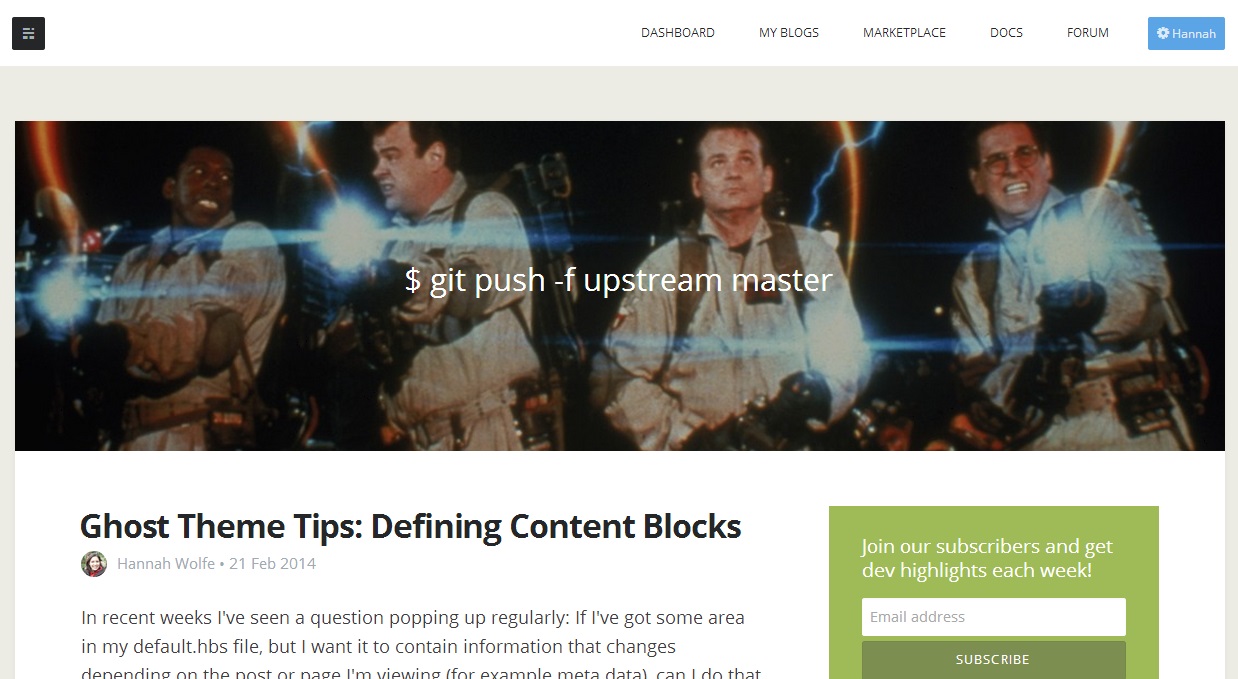 Truth is I've been blogging on Ghost since day one. I've had 3 or 4 different Ghost blogs about different subjects hosted by various mechanisms, the main one being dev.ghost.org. However, my old blog with its legacy content about PHP stuff that I was doing 3/4 years ago and various pages with who-knows-what lurking on them was a minefield I didn't want to face. It desperately needed a refresh, I wasn't using it, and I have had 100 million more important things on my todo list than sorting out my old website!
At the very beginning of 2011 I moved from doing predominantly PHP & WordPress-based agency work, to working for MOO.COM where my daily tasks had me coding in PHP, Java, ActionScript, JavaScript and even Python. My years at MOO lead me to favour JavaScript, but the enormous commute to London left me little time for blogging. My old site became like a dusty old diary lost under the bed, a shadow of a former me - interesting, perhaps even useful to some, but not really relevant to the developer I am now.
A new lease of life
Today, I am bringing my old site to life again in a new home and under my real name Hannah Wolfe (hannah.wf). I've merged my old posts with posts from various Ghost blogs I've been keeping & set it all up in a new home on Ghost's Hosted Service.

It's cleaner, it's more grown up, and it's totally focused on blogging. I hope to continue to keep this blog in the same style as the old - a kind of 'notes to self' (and anyone listenting) diary of interesting things I discover. Expect the content to start leaning heavily towards JavaScript & Open source though - my PHP days are (mostly) over.